My main project is a 5-7 piece jazz-rock-pop band (formerly known as DoVira), consisting of myself (on keyboards and vocals), flute & synths, guitar, bass, drums, and two backup singers when possible. Sometimes, I also can perform as a soloist, with a smaller jazz band, and all the way up to my full 9-piece orchestra.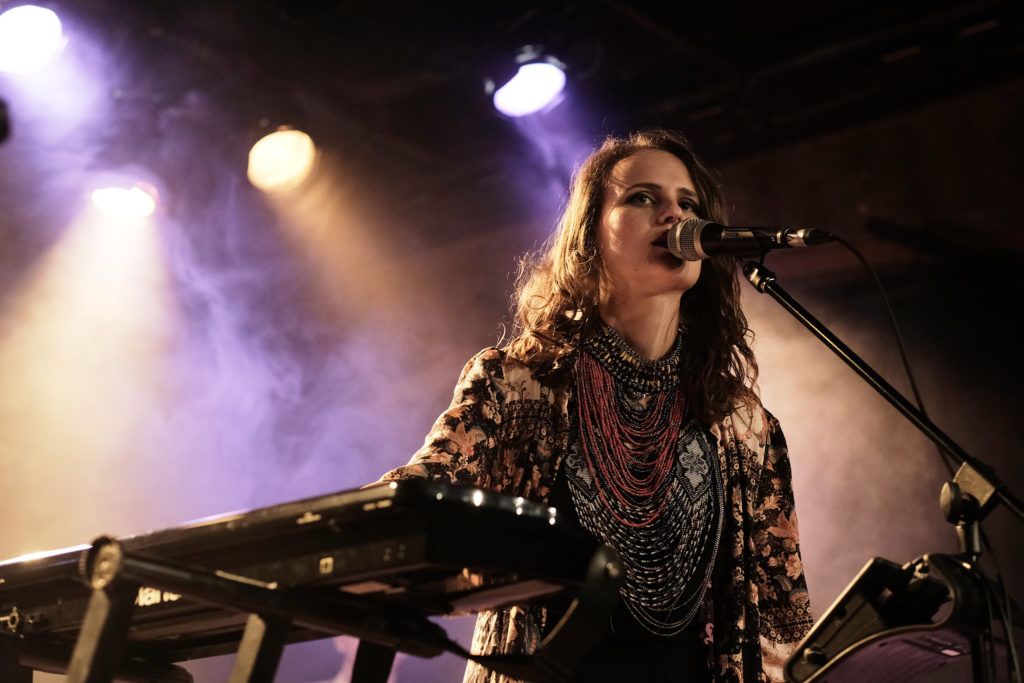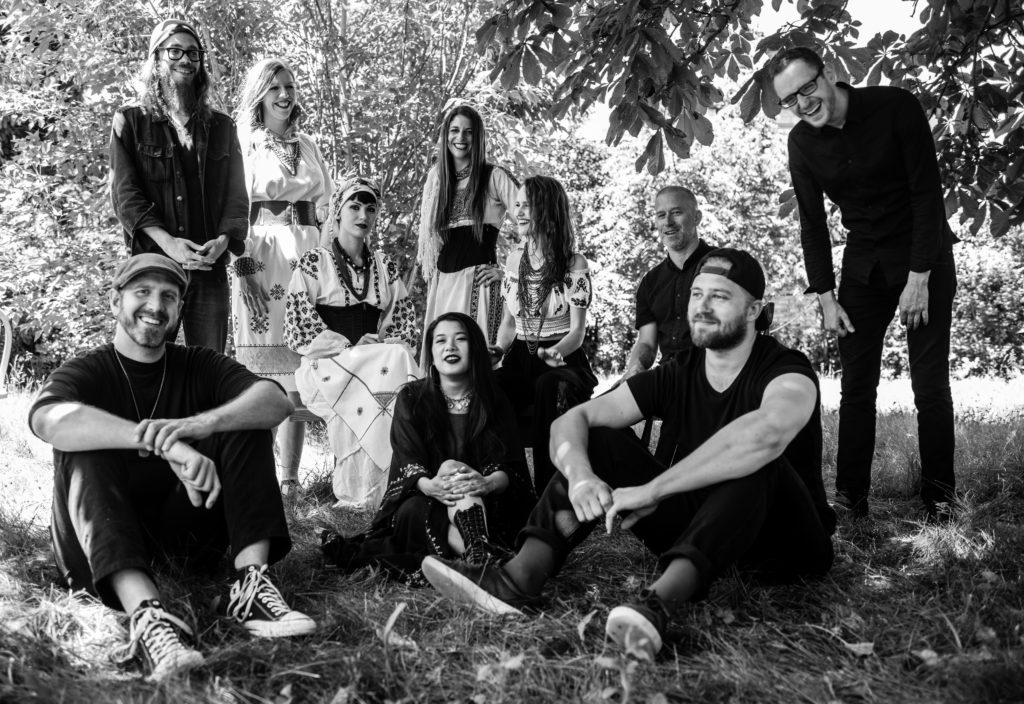 Created as a response to Russia's full-scale invasion of Ukraine on Feb 24th, 2022, "Sing With Ukraine" is an ad-hoc collective that revives authentic ancient polyphonic Ukrainian songs. What began as a gathering of friends processing grief through song, has now become a mission to protect and amplify a uniquely Ukrainian identity, to show the humanity and culture of those affected, and to "wake up" listeners from indifference. Within a year of its existence,"Sing with Ukraine" has performed at over 30 fundraising events, taking part in raising over $100,000 for Ukraine. Any singers with traditional singing experience are welcome to join us. For more information, visit Sing With Ukraine on Instagram or see our Google Calendar.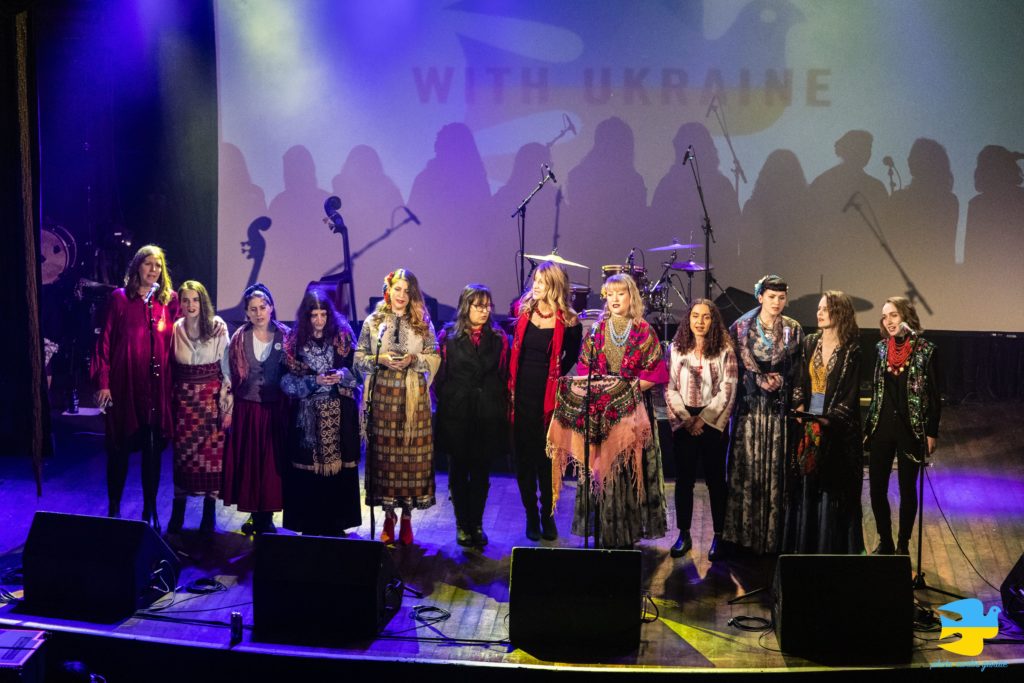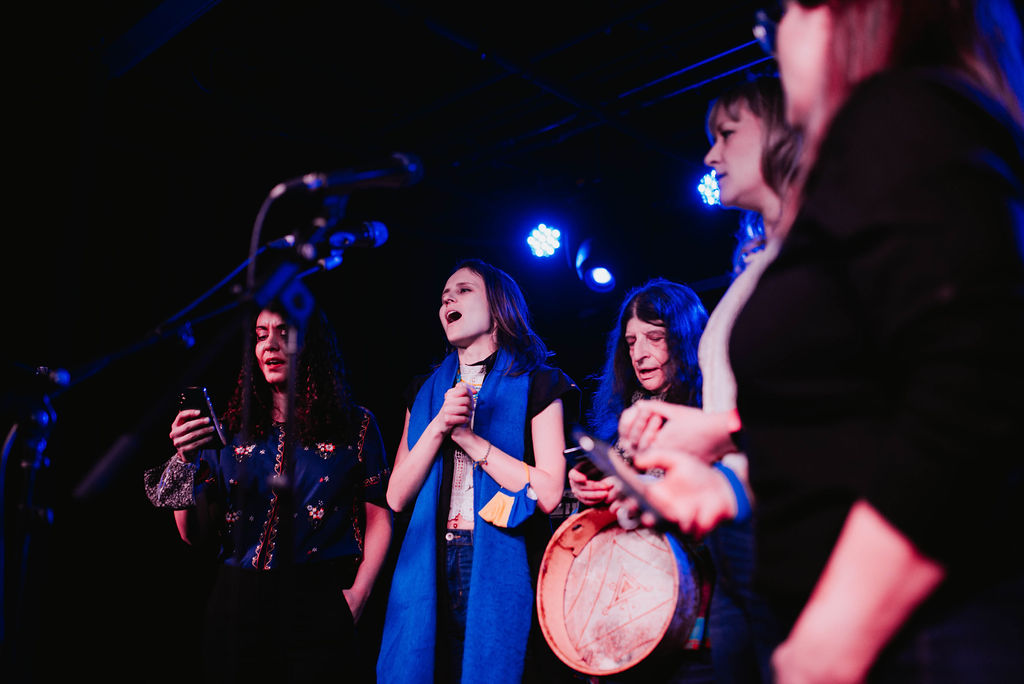 Blisk is an all-female folk band that I am a part of. We focus on vocal polyphony from Eastern Europe and beyond, accompanied by hypnotic percussion and dance. For more information, please visit us at BliskMusic.com
Apart from my love of world music, I also LOVE singing pop music, r&b, Motown, jazz, classic rock, and good old cover music.
I usually do this with my incredible cover band StereoFlavour – one of the most popular wedding music bands in Toronto. 
This is my collaboration with Iraqi-born Ahmed Moneka. Together, we take you on a journey from Iraq to Ukraine, and we visit other Middle Eastern, Slavic and Balkan countries along the way.
This my latest creation – a truly "Torontonian" music ensemble.
The StereoWorld Collective is more than a band: It's a musical journey through cultures, featuring various all-star musicians of the Toronto music scene. From Little Italy on College Street, to Little Ukraine in the west end, we know what this city, a blend of vibrant cultures from all parts of the world, looks and tastes like; the StereoWorld Collective explores what this "meeting place" sounds like. It's music that will speak to you, whether you have roots in Eastern Europe, Latin America, the Middle East, grew up listening to flamenco, or just love the taste of Korea-town or Little India. The group brings together more than a dozen members hailing from even more locales, in various permutations and combinations. Find out more at StereoWorldMusic.com 
In this Medley, we travel from Egypt, to the Balkans, through France, the Middle East, Russia, Turkey, and Italy, until we finally end up in Spain!
Our take on the Korean classic "Arirang". Starting with throat singing from north of Mongolia, we pass by Eastern Europe, the Mediterranean, and India along the way.