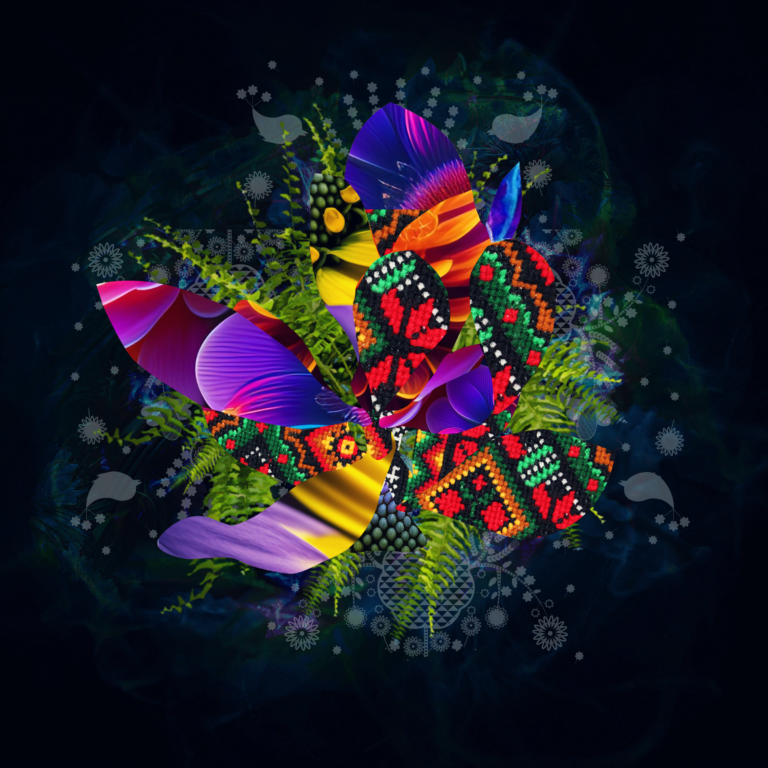 One day, I was driving my car, and a Prince song came on the radio. I started singing ancient polyphonic motifs over Prince's grooves, and "Kupalo" was created. The track, which evokes the powerful ancestral magic of Ukraine, takes its name from a Slavic celebration of the summer solstice, originating from pagan times. On the night of Kupalo (Ivana Kupala), young villagers leap over fires, purify themselves in water, and perform rituals to predict their fates.
My new single "Bez Vas" is out on Lulaworld Records. 
Written in English and Ukrainian, this resistance song is meant to raise awareness of the war crimes affecting citizens (including my family) a year after the invasion. "Bez Vas" was produced by Rob Christian, with involvement from Isaiah Gibbons (drums), and VH Video. The Ukrainian words were written by Oksana Gurska, a refugee in Toronto whose close family member is a prisoner of war.
A soldier says goodbye to his lover just as the first star comes out in the sky…
Through the pandemic, I've been working on a series of music, not knowing a full-scale war was on its way.. When it came, I had to release this single. 
Currently, all sales on Bandcamp go to "Musicians Defend Ukraine" – those who had to put down their musical instruments to protect their country.
Rusalochky are mystical female water spirits.
I was approached by the label Cosmovision Records to create a downtempo folk-tronica track for the compilation album 'Cantos a la Madre' (Chants to the Mother). I collaborated with DJ Oonga based in Montreal to create this "trip" through the forests of Eastern Europe.
Nastasia Y & DoVIra - III
My first electronic EP, and DoVira's third release.
'III' was created in a cabin in the woods of Ontario by DoVira's electro trio: myself, Mike Romaniak and Patrick O'Reilly. The EP seamlessly blends English, Ukrainian, Polish, Russian, and even invented languages.
This is the album I'm most proud of – the self-titled full-length album 'DoVira' (meaning "trust" in Ukrainian). 
The album, coined "world fusion at its best" by Whole Note Magazine, features 9 guest artists from the Toronto world music scene, including Ed Hanley (Autorickshaw), Ernie Tollar, Andrea Kuzmich, and members of Lemon Bucket Orkestra. 
This is DoVira's first EP.
Our early work largely focused on creating fresh arrangements of popular Ukrainian songs, accompanied by live studio videos. One of the videos, "Yihav Kozak Mistom" is has garnered over 150,000 views on YouTube.
Stacey Y - Set THe Water Straight
My debut album in English, released in 2013 under the stage name "Stacey Y".  
Rik Emmett (of Canadian rock legend group Triumph) called the album "dynamic, dramatic, hip, stylish and sophisticated".